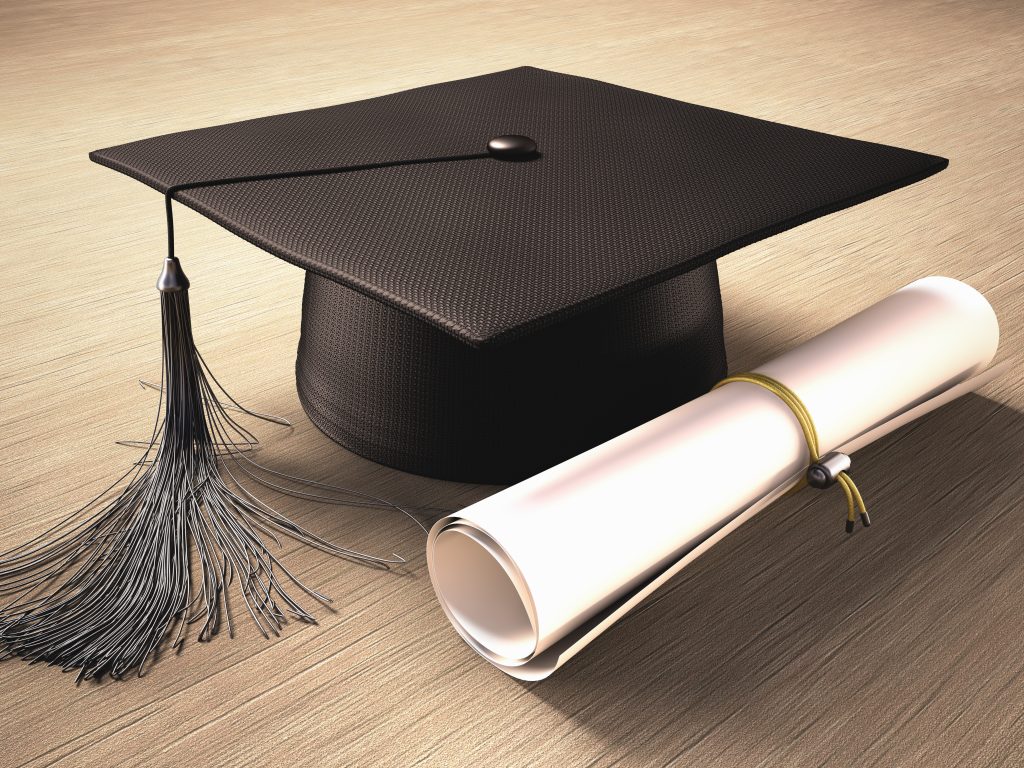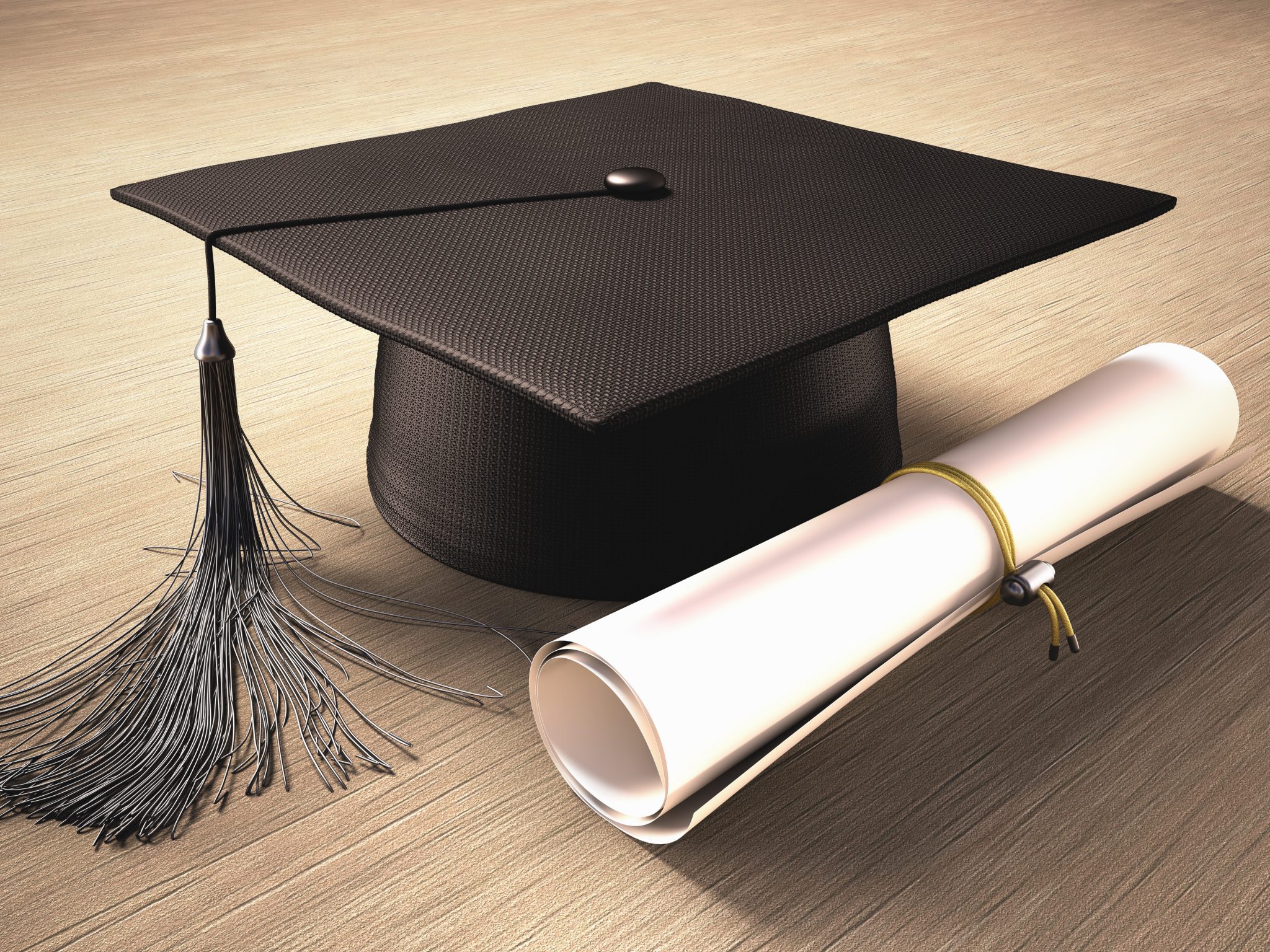 Graduation is a tiny step into the world and after that, living life on your terms. Graduation is one of the most significant achievements and a feather in your cap. After years of hard work, sleepless nights, and self-discovery, all graduates are privy to life-changing speeches. It can be challenging to summarise all these experiences into one speech. How do we all concise these experiences? How do you send off all your peers with a heartfelt message? Don't worry- all you have to do is embrace this moment and make the most of it. We are sure having the best graduation speech is something you are looking at. So do not rack your brain and feel inundated when you have to speak. This article will help you overcome the cloudiness in your brain and give you an excellent edge to speak confidently on your graduation day.
Graduation Speech Themes
Gratitude: – Expressing your appreciation to all the people that made this day come alive in its most total sense. Your parents, faculty members, and friends supported you through the thick and thin of your crucial life.
Accomplishment: – Narrating your achievements to the institution and the support your school or university has given to achieve great heights and your accomplished credits.
Humors Experience: – Humour is the best bet and the easiest to escape through tricky situations. Using humor keeps the interest of the audience.
Stories of Change: – Looking at things and situations in retrospect gives you the perspective to the change and evolution that these experiences are unfolding to make you the person you are and will be.
Look Forward: – Throwing in your advice on how everyone should move ahead and aspire to develop the attitude of letting go and the past experiences. These experiences have made them stronger and skilled over time.
Convey a Message: – It is imperative to convey and impart a message to everyone during your graduation speech. Choose something that relates to the audience inspiring, funny, motivating, and engaging. Choosing something you feel comfortable with.
Here's a video of a typical graduation speech:
Once you are ready to pen down all your experiences and emotions, here are some tips for you that are mentioned below.
How to start a graduation speech?
DO NOT PROCRASTINATE. Write down everything you want to pen down. Do not overthink it. A writer and creative block are natural. However, to overcome it is to start at where you are in the process and continue the writing. There would be several drafts, but that's the beginning. Once you do that, a lot of ideas will flow through. You would have a rough understanding of what you would like to incorporate in the speech. Do not look for perfection initially, or we suggest you do not look for perfection at all when you have to write down or say your speech once you have started to pen down your thoughts, emotions. Narrow down your work, speech, and themes you want to cover. There are several themes you could cover. Some could be inspirational, funny, emotional, creative, or just a general theme that would cover all these themes together.
However, these ideas below could help you develop your speech beginning.
The best and effective way to start a speech is to quote someone you admire and introduce yourself is by narrating a life-changing incident. These beginnings are an easy-breezy ride to having a successful speech on your graduation day. It is also imperative to have a very friendly tone to the speech more than a formal one. Another way to start the speech is to add witty inside jokes to set an informal, warm tone. Remember, graduation day is one of the fondest memories of your life, so make the most of it. The graduation speeches are when you share all your impactful and inspiring sentiments with your batch mates.
What to say in your graduation speech?
In your speech, talk about personal experiences or experiences that have been life-changing for you. While writing your speech, do not forget to list the people you would like to thank and show gratitude to. This can be a brownie point when you say your speech, especially when you personalize some parts of the speech for the bonds, friendships, and relationships that have paved their way into a lifetime of happiness and support. You could also narrate your trajectory and growth as an individual. How the course, college, and people have influenced you to be a better version of yourself. Saying inspiring words, personal experiences are a rite of passage to all the graduates and their fellow mates.
One could also incorporate a list of learnings the institution has instilled in the individuals and the highlights of their journey in college. Having an emotional quality to your speech also is an exciting angle one could partake. One could also make their speech interactive by shouting out questions to the audience or, in this situation, your batch mates. When you make it interactive, the audience will feel included, which will also help you perceive the energy in the room.
Writing a graduation speech isn't a Hercules task, but when you find yourself in a block. Remember, when in doubt, narrate a story or just be creative and sing a song along with your folks; connect them to a theme your folks love. Repetition is another way to get all your folks to remember your speech. Repeat as much as you can.
How to deliver your graduation speech?
PRACTISE IT OUT LOUD AND OFTEN, not because you have to be perfect so that it flows more organically and would retain authenticity. Do not fear imperfection. You can be imperfect, but you can improvise the speech as much as you want to because addressing a large crowd is not the focal point at the end of the day. The focus is to enjoy, embrace your achievement. Once you ace a gathering as small and informal as your college, high school setup. Once you practice it enough. You will realize what is working for you and what is not working for you. Life would be an easy ride, my folks!
You can also practice for the big day with Orai. Orai gives you feedback on your tone, tempo, conciseness, and confidence
How long should your graduation speech be?
In all honesty, your speech could be 20 pages, but in reality, short, crisp, precise, and concise speeches are highly beneficial. A brief work goes a very long way in the future for all graduates. This is the best takeaway for future endeavors. People will generally remember one funny joke, a great anecdote, or the general message, so cut out the extra fluff and only include the parts you think are the most important.
Personality Trait
The speech could be mesmerizing, but one thing that stands out is the "you" factor. The speech should do justice to yourself and your traits and characteristics. Try to be more of yourself. Anything more would sound pretentious to the audience. Let your personality be seen through your writing and speech delivery. One could also talk about their journeys and ideologies. Ideology exchange through speeches is an exciting aspect to incorporate into your speech. Adding personalized elements to the speech makes it memorable, and it's something the audience can take with them.
Preparedness for the future, believing in yourself, your vision, and not taking rejections personally are a few phrases and themes that make a difference in articulating the speech and writing your work. Having concise and precise speech is a knack one should develop.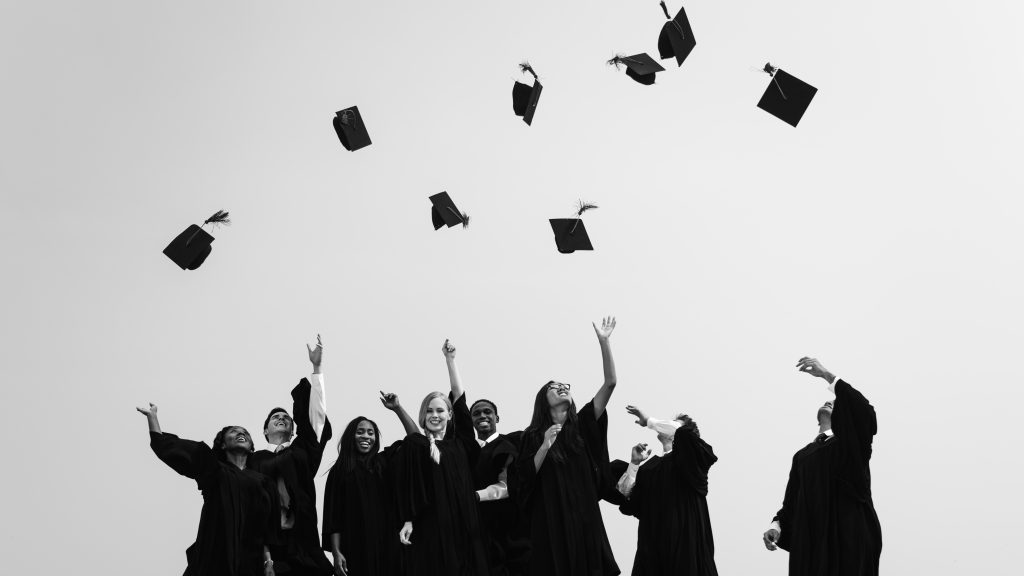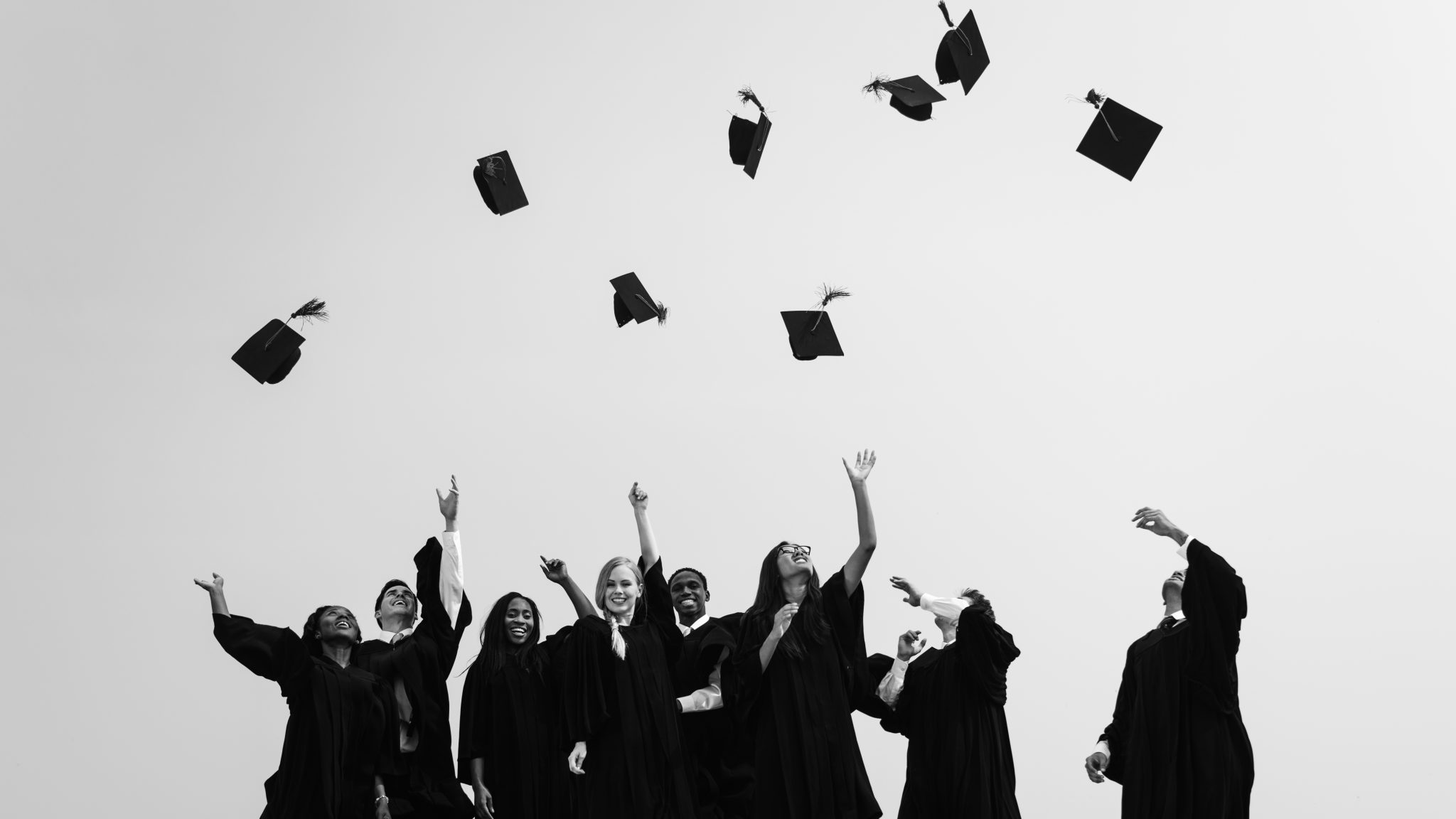 How to end your graduation speech?
One could end the graduation speech with a memory that ties everything from the introduction and main body. This may be a repetition of the central message and theme that you have chosen. Leave the audience with a rhetorical question or an open-ended statement, something they could ponder after your speech. It is always interesting to leave a remarkable remark at the end of your speech because the human brain tends to captivate words from the introduction or the conclusion. Ideally, the opening and the conclusive section of their speech are two spheres where the most impactful and inspirations are drawn.
Some Inspiring quotes for your Graduation speech ideas:
Below are some quotes and graduation speech examples one could incorporate.
So as you go on to the next stage in your life and experience failure because you will experience loss, use that as a stepping stone to your subsequent success. Persevere. Don't rest on that success. Use it as a stepping stone to your next success. Persevere, and you will experience a series of successes and failures that will allow you to accomplish something great.
Don't Wait for the Perfect Opportunity. Look for a Way to Create Your Opportunity.
Opportunities don't happen. You create them." — Chris Grosser.
Don't strive for perfection. Strive to keep working and creating what you want. Perfection will follow
"You are educated. Your certification is in your degree. You may think of it as the ticket to the good life. Let me ask you to think of an alternative. Think of it as your ticket to change the world." Tom Brokaw
"Education makes a people easy to lead, but difficult to drive: easy to govern, but impossible to enslave." Henry Peter Brougham
"What we learn with pleasure we never forget." Alfred Mercier
"The old rules are crumbling, and nobody knows what the new rules are. So make up your own rules." Neil Gaiman
"Real courage is holding on to a still voice in your head that says, 'I must keep going.' It's that voice that says nothing is a failure if it is not final. That voice that says to you, 'Get out of bed. Keep going. I will not quit.'" Cory Booker
"It is impossible to live without failing at something unless you live so cautiously that you might as well not have lived at all—in which case, you fail by default." J.K. Rowling
High school Graduation
You should be honored to speak on your high school graduation. If you are chosen to represent your classmates, selecting a personal and universal theme would be a great start to the speech. Practice it well enough, so you are confident and comfortable during the speech. Having clear notes is always a plus point. Use gestures and points that are engaging to the class and the audience. Recalling class memories, touching on nostalgic points makes the speech memorable and authentic. Try not to use pop-culture references. Pop culture fads come and go using these references may not age very well in the eyes of good high school graduation speeches. You can add the uniqueness your class had and the bond that you all shared. If you cannot add something in your speech, you can make those pointers in your school yearbook for friends and classmates.
In your high school speech, do not forget to show gratitude and thank all your peers, teachers and parents, and the institution. As a good graduation speech example, discussing the multitude of opportunities and possibilities of your class's potential and ending it on a hopeful note is always an excellent possibility to explore. Here's a video that you can check to understand what we're talking about:
Elementary Graduation Speech Ideas
Students giving elementary graduation speeches should keep it short and straightforward. It is essential to use a light-hearted and friendly tone do not dwell a lot on emotional, sentimental feelings for kids. In general, kids love and enjoy a happy and fun-loving energy in class. Kids love jokes, and humor is the best bet in such a situation and a perfect touch to the graduation speech. Narrating some school or class experience will draw the students' attention and be more relatable to them. Kids love stories and fiction. So go as creative and imaginative with your elementary graduation speech.
Graduation Speech Examples
Steve Jobs: Standford, 2005
"You've got to find what you love. And that is as true for your work as it is for your lovers. Your work will fill a large part of your life, and the only way to be truly satisfied is to do what you believe is great work. And the only way to do great work is to love what you do. If you haven't found it yet, keep looking. Don't settle. As with all matters of the heart, you'll know when you find it."
Michelle Obama: Tuskegee University, 2015
"I've found that this journey has been incredibly freeing. Because no matter what happened, I had the peace of mind knowing that all of the chatter, the name-calling, the doubting, all of it was just noise. It did not define me, it didn't change who I was, and most importantly, it couldn't hold me back."
Amy Poehler: Harvard University, 2011
"What I have discovered is this: You can't do it alone … Listen. Say 'yes.' Live in the moment. Make sure you play with people who have your back. Make big choices early and often."
Through all these graduation speech examples. It is very imperative to know your highest calling in life. Life is all about learning and creating your niche. This niche may not make sense to many people stuck in a rut, but it will satisfy you. There is work for the kitchen and the work for the soul. Initially, it all begins with gaining experience in the kitchen. When the time is right, job the work for the soul becomes an enthralling experience. DO NOT BE HARD ON YOURSELF!
Life isn't all that difficult. You will have failures and be rejected, but these downfalls just hone your expertise and experience in handling life situations.
Conclusion
Writing and saying a speech can be frightening, but the idea is not to get distressed and self- batter. These points will hone your speech and writing skills. It will give an opinion, base, and direction to your speech if not make it easier. These are some life skills that are imperative for one to develop while entering the world. Graduation is a milestone, and there should be no place for compromise when delivering your speech. Practicing the speech is another way to ensure that you get your speech on point.
Practice your Graduation speech with Orai